There are countless clichés in the Internet marketing word; however, the phase "content is king" remains one of the most contentious statements in our industry. Asking whether or not content marketing is worth the hype is a sure-fire way to get marketers at each other's throats.
Hyperbole? Maybe.
Nevertheless, we can't deny the fierce debate among marketers trying to determine how much they should invest in the content creation.
So let's get down to it. Is content really king? Or is it more like a duke? Or an earl?
Does Content Deserve the Crown?
Naturally, most of the blogosphere will tell you that content marketing should be one of your top priorities as a marketer or small business. The statistics seem to speak for themselves:
Content marketing is 60% cheaper than traditional marketing and creates nearly three times as many leads [Source]
More than half of online consumers take content to consideration prior to making a purchase [Source]
Businesses who embrace content marketing get six times the conversion rate of those who do not [Source]
On the flip side, dissenting voices tell us that there's much more to a thriving site than just content.
And hey, they're not necessarily wrong.
Spend a few minutes browsing marketing hubs such as Warrior forum and see just how many marketers believe that content creation is an over-rated waste of time, energy and resources.
The Realities of Content Marketing
Regardless of which side you're on, or if you're

on the fence, the debate is ongoing and downright nasty at times.
As a writer and someone who quite literally puts bread on the table based on the need to create content for businesses, I'll admit that I'm a bit biased.
But you know what? I'll bite: content isn't everything when it comes to commanding presence online. I don't think many marketers would argue otherwise.
There are so many variables to SEO (think: link-building, outreach, site age, domain authority, just to name a few) that putting all of your eggs into the proverbial basket of "content" isn't going to magically solve all of your site's problems.
Likewise, you can't expect to get much from your content if you're simply churning out the same old boring, keyword-stuffed posts time and time again for the sake of "blogging."
Sure, conventional wisdom tells us that compelling content is the cornerstone of a successful marketing strategy. I mean, you have to be creating something to build your audience, whether it be blogs, vlogs, infographics and so on.
Traffic doesn't come from thin air.
Traffic comes when you create something worth sharing, debating or discussing.
It seems simply, almost stupidly simple, but it's the way of the modern web. This is especially true in the wake of smarter search algorithms and savvy users who can smell spam from miles away.
The reason that this debate exists in the first place is rather straightforward: many marketers simply don't see the ROI of content creation. Perhaps they also fail to see the value in paying a worthwhile writer for compelling work or simply don't have the time or resources to implement a content marketing strategy.
Despite the naysayers, businesses rely on content in some shape or form if they hope to build a meaningful online presence.
Why Content Rules the Kingdom
Rather than thinking about writing or blogging as a "to-do" on your marketing checklist, think of it as a way for your site to be found and best meet the needs of your audience.
The value of content goes beyond dollars and cents; however, there's a reason why over 90% of B2B companies have are running strategic content campaigns.
Love or loathe the cliché, there are plenty of reasons why marketers spout that content is king:
Building Trust – Writing about your real-life experiences and struggles establishes that you're a human and not some sort of emotionless robot. As noted earlier, companies who blog drive more traffic and boast a more dedicated, enthusiastic base of users. Since today's users are especially loyal to brands that they relate to, you can build trust and tell your story simultaneously.
Standing Out in a Sea of Spam – To be blunt, there's a lot of garbage content out there. By essentially one-upping your competitors and working to create the best content possible, you automatically stand tall by comparison.
Google's Good Graces – Rather than thinking of content marketing as a means of ranking for organic search as a headache, think of it as a necessity. Likewise, Google is working hard to fight against spam: by writing legitimate, well-optimized pieces, you can boost your rankings and avoid a potential penalty.
As more and more competition emerges, content marketing remains a must for modern businesses, regardless of industry or niche.
Okay, But What is Content? Like, Really?
Thankfully, and despite popular belief, content creation doesn't have to be rocket science. In short, content isn't a buzzword or a boogeyman.
Content is your message.
Content is your voice.
Content represents your opportunity to put yourself out there.
Yes, it's often written, but is also can be recorded, taped or illustrated.
That article you wrote to promote your latest product launch?
That stuff you wrote on Facebook last week?
The site copy that leads your visitors from Point A to Point B?
Those keywords you insert into your copy?
Those titles and meta descriptions you painstakingly work to perfect before you hit "publish?"
Those cheesy stock images that accompany your posts?
That really important email you sent last week?
The disclaim on your site to prevent yourself from a potential legal nightmare?
The words that you're reading right now?
Yeah, that's content.
Know what? There is no one-size-fits-all approach to content creation.
For real. There's no inherently right or wrong way to do it, as long as you're doing it.
Sure, Okay, But What is Good Content?
To sum it all up, good content has a purpose: it's compelling and worthwhile. You get something out of it by the end, whether it be insight or the inspiration to act.
Not-so-good-content is boring, rambling and ultimately a waste of time. Most content that falls under this category isn't necessary purposeless as it attempts to rank for keywords; however, it fails to make any sort of human connection.
Is it really that simple?
Yeah, sort of.
Why the Kingdom Cares About Compelling Content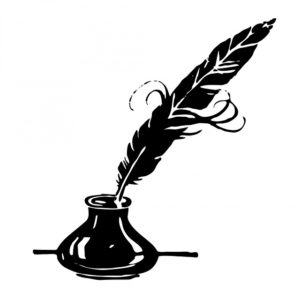 Companies and sites that invest in good content drive more traffic and have greater potential to amass a dedicated following.
Sites that don't invest in content, well, traditionally don't.
Consider why Google, the arbiter of quality control in regard to web content, has spent years refining their algorithms to fight spam and find ways to best meet the needs of searchers.
Ultimately, content is what separates one business or publication from the next. For example, consider how seemingly identical products can thrive under differing marketing messages. Our content is what sets us apart from our competitors and peers, and we should embrace the need to be different.
A Shift in the Kingdom
Okay, so content is king or duke or earl or, you know, whatever (assuming you haven't gotten sick of this metaphor yet).
Yet nothing in the world of Internet marketing is quite as simple as it seems.
Consider, for example, the seismic shift toward smarter content amongst modern audiences, including:
The rise of sites such as YouTube, with its billions of views per day, combined with the similar surge of social sites such as Facebook, have forever transformed the way that users consume content. Shorter attention spans have become the norm; meanwhile, to keep users' attention, writers are working to make every word count.
Google continuing its crusade against low-quality content: from Panda to Hummingbird to Penguin and beyond, Google acknowledges the need for businesses to create legitimate content. As search engines strive to optimize user experience, what side of the battle do you want to be on? While you shouldn't create the quality content as a result of fearmongering, the best way to secure your site's future is by crafting better content.
The movement away from the dependence on strict keywords to rank in Google. Consider how SEO experts such as Rand Fishkin recommend the creation of "10x content," which represents building something ten times more valuable than your competitors. Content creators doing independent research, asking vital important questions and pushing to tell their stories that haven't been told are the ones that will stand tell when it's all said and done.
The Bottom Line
Is content really king? Depends on who you ask.
Regardless, the potential for killer content to appease your subjects and further establish your rule cannot be denied.
By putting in the necessary time, energy and resources into your content, you can build a kingdom from the ground up that works to help your audience and drive them to care about what you have to offer.