I know a lot about procrastination. Most writers do.
However, I consider myself somewhat of an expert on the subject considering that I taught high school English for three years.
Here's the thing, though: procrastination does not equal perfectionism.
Think about it. There's a big difference between the student struggling to slap together their Romeo and Juliet project five minutes before the bell rings and the student asking for extra time because she wants to re-write her poster in calligraphy pen.
Unfortunately, many new writers fall into this weird trap where they're paralyzed by the idea of perfectionism to the point where they do absolutely nothing.
This trap can be especially destructive for freelance bloggers trying to get their business off the ground or new writers trying to write the perfect piece for their first clients.
If you keep shooting for "perfect," I can just about guarantee that you'll burn yourself out.
My advice? Stop trying to write the perfect blog post.
It doesn't exist.
And that's a good thing.
Why?
1. "Perfect" is just procrastination in disguise.
"But it's not ready! It's not optimized!"
Okay, so when will it be ready? Why can't you just optimize it later?
Until you get your ideas on paper, they're just ideas.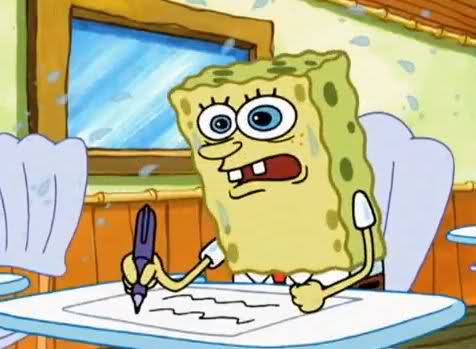 The perfect blog post? Forget about perfection.
Once you throw out the idea of being "perfect," the blank page seems a lot less intimidating. In short, you can actually focus on getting down to business versus allowing your ideas to be struck down by fear.
Don't sit around waiting for the perfect blog post: instead, start now and worry about the small details later.
2. Chasing "perfect" can kill your good ideas.
The more you chase "perfect," the more you procrastinate.
The more you procrastinate, the longer you wait (obviously).
The longer you wait to write, the less potent your ideas become.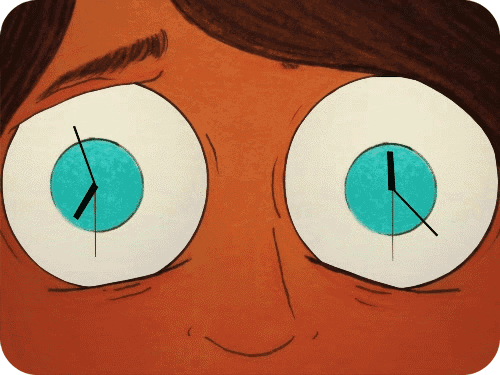 Let's get meta: I came up with the idea for this post months ago.
I should have written it right then and there when the concept came to me initially; however, I fell into the procrastination trap.
While I certainly don't think this post sucks, I admit that I should have written it immediately after that weird little lightning bolt of inspiration struck me. When you wait, your notes and initial ideas tend to become a bit hazy. The longer you wait, the hazier they become.
Also, some of your ideas may become irrelevant if you wait too long to start writing. For example, you can't piggyback a blog post off of a current event days or weeks after the fact (think: politics, celebrity meltdowns, award shows, etc). The old cliché of striking while the iron is hot rings especially true for bloggers looking to write topical content.
3. A "pretty good" something is better than the "perfect" nothing.
I'm not suggesting that you throw the concepts of quality content and optimization out the window.
After all, we do live an age where every blog we write is nitpicked in terms of optimization: headlines, keywords, imagery, social shares, etc.
While these metrics and the performance of our posts are incredibly important to ourselves and our clients paying good money for content, they aren't necessarily the be-all, end-all of our blog posts.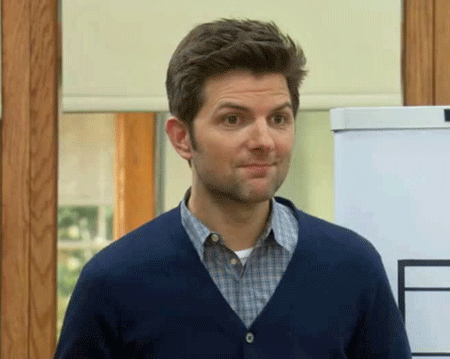 After all, a perfect blog post from an SEO perspective is absolutely useless if its unreadable. Besides, five pretty good posts will always trump the perfect post that doesn't exist. There's literally nothing wrong with editing and optimizing your posts later if you need to tweak them for the sake of keywords or link-building.
Simply put, you can't rank for keywords, grow your audience or accomplish anything from a marketing perspective without putting words on paper (or the screen, you know, whatever).
Stop Chasing the Perfect Blog Post
Although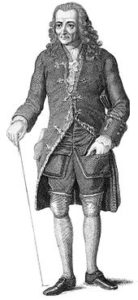 , I'm not always one for pseudo-motivational quotes from old dead dudes, I always keep this one close to my heart:
"Perfect is the enemy of good." – Voltaire
Rather than chasing the perfect blog post for either yourself or your clients, instead worry first and foremost about getting your ideas on the page.
Chances are, your "good" ideas are more than enough to get going. If you're struggling to start from scratch or find yourself writing for clients for the first time, drop "perfect" from your vocabulary and just start.